LYF SPORTS PERFORMANCE – BOUTIQUE COACHING PROGRAM
Individual Programs For Any Goal
Triathlon & Endurance Coaching for Performance Potential

A one on one coaching experience delivering an individualized training plan specific to your schedule, utilizing the LYOF methodology. Discover performance strategies specific to nutrition, training, mindset, recovery, and overall health that best fit your schedule, personality, and personal hurdles.
WHO IS IT FOR?
ANYONE SEEKING MORE ENERGY, INCREASED EVERYDAY PERFORMANCE, INCREASED ATHLETIC PERFORMANCE, PLUS SUPPORT IN REACHING THEIR GOALS.
Athletes & Everyday Performance Seekers who want improvements in their health to be followed by performance gains in athletic or personal pursuits.
WE LOVE TO WORK WITH:
Weekend Warriors & Lifestyle Athletes that want all the benefits – health, happiness, balance, body, & knowledge.
Elite Athletes that want break-through results via a smarter approach.
Anyone struggling with health setbacks
Anyone who needs accountability for their nutrition, or exercise, or lifestyle, or commitment to their goal.
Those who like to know why, who like to learn & ask questions.
Those who like to be part of a group of like-minded people.
WE'VE LISTENED TO YOU AND CREATED INDIVIDUAL COACHING FOR ATHLETIC AND LIFE PERFORMANCE
WHAT YOU'LL RECEIVE WHEN JOINING US:
1 Start Up Coaching Consultation (60min)
Program delivered via Training Peaks
Premium Training Peaks Athlete Account & App
Premium Training Peaks Athlete Account & App
Bi monthly phone or video call
Session Analysis
Pre/Post Session Analysis
Annual training plans (ATP)
Technique review
Race Plans (strategy)
Goal Setting
Unlimited programming changes
Unlimited text, DM's emails and calls per day
Training & Health  Performance Immersions  Discounts
Start up testing phase and result video call
Ongoing testing and analysis
Experienced based nutrition and lifestyle anylysis
Race summary reports over video call
Access to all LYF School Resources.
Crafted by Pete & Jaimielle Jacobs
WHO ARE YOUR COACHES?
The two Founders and Head Coaches (Pete and Jaimielle Jacobs) at LYOF compliment each other to provide different expertise and perspectives for a wide ranging clientele.
Jaimielle Jacobs
Certified Nutrition and Health Coach, LY.F Coach and multiple 70.3 Distance Triathlete Champion (AG).
Jaimielle understands that everyday performance is to be prioritized similarly to high sporting performance.
Marrying nutrient dense food with taste buzzing flavours is one of her passions. She doesn't expect the performance seeking foodie to be simply eating a particular food for its "fueling" aspects. She believes food and atmosphere around food is to be celebrated, loved and cherished.
She believes in, "a balanced anti inflammatory approach to food that optimizes nutrient intake, with the knowledge that perfection does not exist".
Jaimielle specializes in building self awareness, self love and new beliefs around food, movement, and racing for her clients.
She is also an accredited personal trainer who creates performance plans for the time poor person, with a focus on quality over quantity.
Jaimielle draws from her decade long experience competing in surf life saving, plus 10years plus of corporate experience in a performance driven industry. She is a successful triathlete with 5 x 70.3 distance triathlon Age group titles.
Maximizing peoples potential in their athletic, work and personal lives is what drives Jaimielle to keep learning, and evolving the Live Your Own Fit community.
Pete Jacobs
 World Champion Triathlete, and LY.F Coach.
Since his teenage years, Pete dealt with days of unexplained fatigue & brain fog. Only through his unrelenting ability to better his mindset, improve his self-awareness and control his ego, was Pete able to become Ironman World Champion in 2012.
After that monumental race, where Pete was in the best shape of his life, symptoms worsened to painful aches & depression, along with unexplained fatigue and fog. He continued searching for answers from some of the best practitioners in the world of health and fitness. Through asking questions non-stop, Pete has learnt an incredible depth of knowledge around health and performance.
Specifically, for Pete, this has led him to exclude some food categories from his diet, monitor his heart rate in training, and become incredibly fat adapted. All of his symptoms have improved dramatically, and his athletic ability is quickly returning, and then some.
Now, back competing professionally, Pete is testing out the latest research in many areas of health and performance, from blood glucose and ketone monitoring, to different interval training approaches, low carb diets, breathing exercises and restorative practices, while continually developing mindset techniques, and how to apply these many factors differently for each individual.
Pete draws upon his 20 years of professional athletic experience,  fine tuning how to get the best out of his mind and body. Coaching his mindset to simply get him out of bed when fatigued, to activating athletic performances during pressures of running for a World Championship. Pete utilizes skills to help anyone, of any age, with any goal……whether it is based on health, performance, or both.
COST
A $397usd/month all inclusive.
Minimum 12 week program/coaching.
ONE ON ONE COACHING
Be personally mentored by the best in world
One on one coaching is an invaluable investment in yourself and your future. We work one on one as performance coaches to hold you accountable to a plan that is specific to you and your performance needs. We begin by establishing what your goals are and collaboratively create a manageable, holistic plan of action.
Our clients are diverse in their peak performance goals. You may be competing in a triathlon with wishes to be mentored by a world champion, running your first long distance event, or simply want to live to your potential and feel consistently full of energy. We love helping people from all walks of life with all types of goals.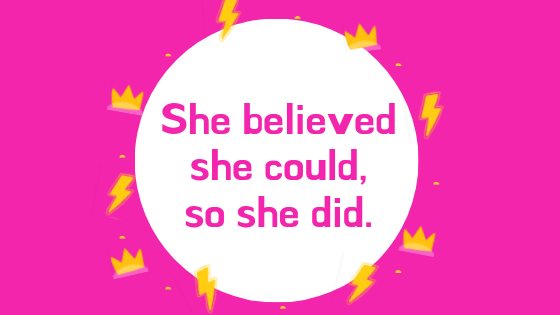 Our LY.F family inspire Pete and I everyday, giving us that warm fuzzy feeling of gratitude, and love for doing...
read more →
September 4, 2019
"I want to stay up to date with Pete Jacobs and the LYOF Crew"